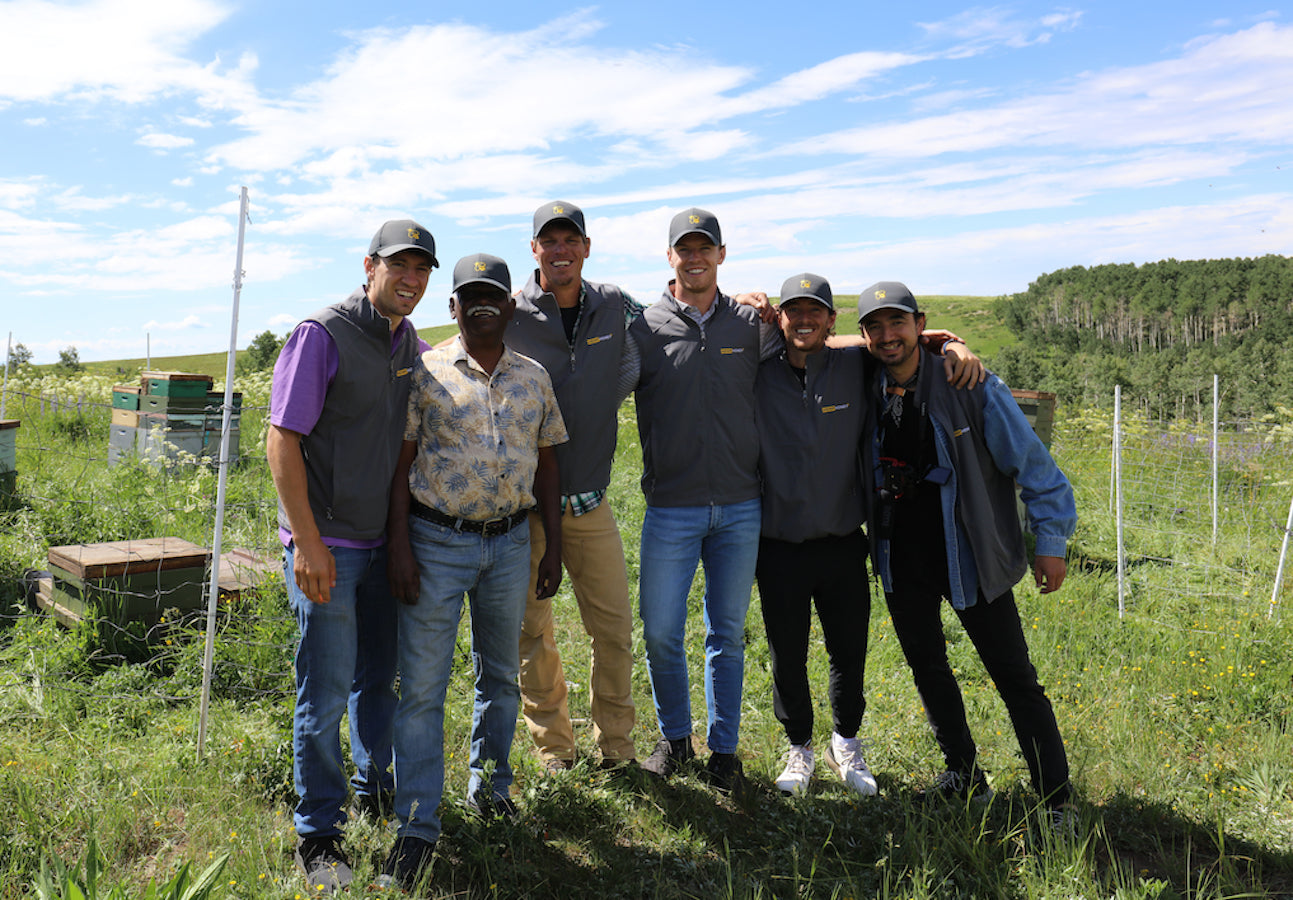 Founder
Eric Paliuca
Eric is an entrepreneur with a vision for better. He started Hemp with a Cause in 2018 to blend ministry and business, with a desire to make the healthiest CBD product on the market with transparency, quality & education at it's core. He has traveled the world in pursuit of inspiration & knowledge.
When not figuring out a new way to make & market better products, he can be found with his family, studying scripture, on adventures, or any board that goes fast.
He is an Air Force Veteran, University of Connecticut Business School graduate, and extreme sports athlete.
PArtner, COO
Brady Collins
After eight years in B2B sales and account management at a Fortune 100 company, Brady's duties include tracking and moving forward the majority of HEMPHONEY's day to day operational needs, while also owning the relationship with most of HEMPHONEY's corporate partners and suppliers.
As a former college athlete, HEMPHONEY has helped to keep at bay Brady's physical aches and pains, allowing him to stay active and continue to push his body as he needs to (not to mention the killer night's sleep to help with recovery).
A native of West Hartford, CT and graduate of Union College (NY) with an Economics degree, Brady can be found in the gym, on the golf course, on the slopes, or enjoying time with his family down along the Connecticut Shore. 
PArtner, VP Sales & Business Development
Chad Gengras
Chad has a very personal connection to the product. Prior to joining the 𝗛𝗘𝗠𝗣HONEY team, Chad had been taking anti-anxiety medication for 5 years, but after learning about the benefits of CBD and Honey, he was able to transition off medication and fully manage his anxiety with 𝗛𝗘𝗠𝗣HONEY. Chad prides himself on being a creative, outside of the box thinker, and someone with a big heart for serving people. He strongly believes he has a God-given purpose to help people get healthy, and his education and years of sales experience in the nutritional supplement and recruitment industry make him well-equipped to do so. In his personal life, Chad enjoys spending time with his family and friends, his dog Holby, and being active in nature. He recently competed in an Ironman and can always be found at the gym, golfing, or participating in many other outdoor lifestyle activities.
Driven by Vision
Meet Gideon
The founder of Gideon's Barn is Mr. John Gideon. A kind, gentle, warmhearted man with a background in radio and medical philanthropy who has been serving his community for years. Prior to Gideon's latest mission, he had been most passionate about helping tackle an epidemic impacting the local children within the region. When a child's diet lacks this critical nutrients, blindness can result. Gideon has been providing Vitamin E to malnourished children all across India in order to improve their eyesight, circumstances, and lives.

During COVID, he was inspired in prayer to become a beekeeper. In a few short years, he has introduced hundreds of locals to this lost art, helping to certify dozens, all while continuing to support getting children their Vitamin E along the way.

"Rural communities in India are heavily burdened by poverty, malnourishment and cultural, political and pandemic oppression. Many issues contribute to hopelessness.  It is essential to equip leaders with capitalism through creative ideas, education and basic infrastructure to empower them to self-sufficiency, sustainability and better lives." - Mr. John Gideon