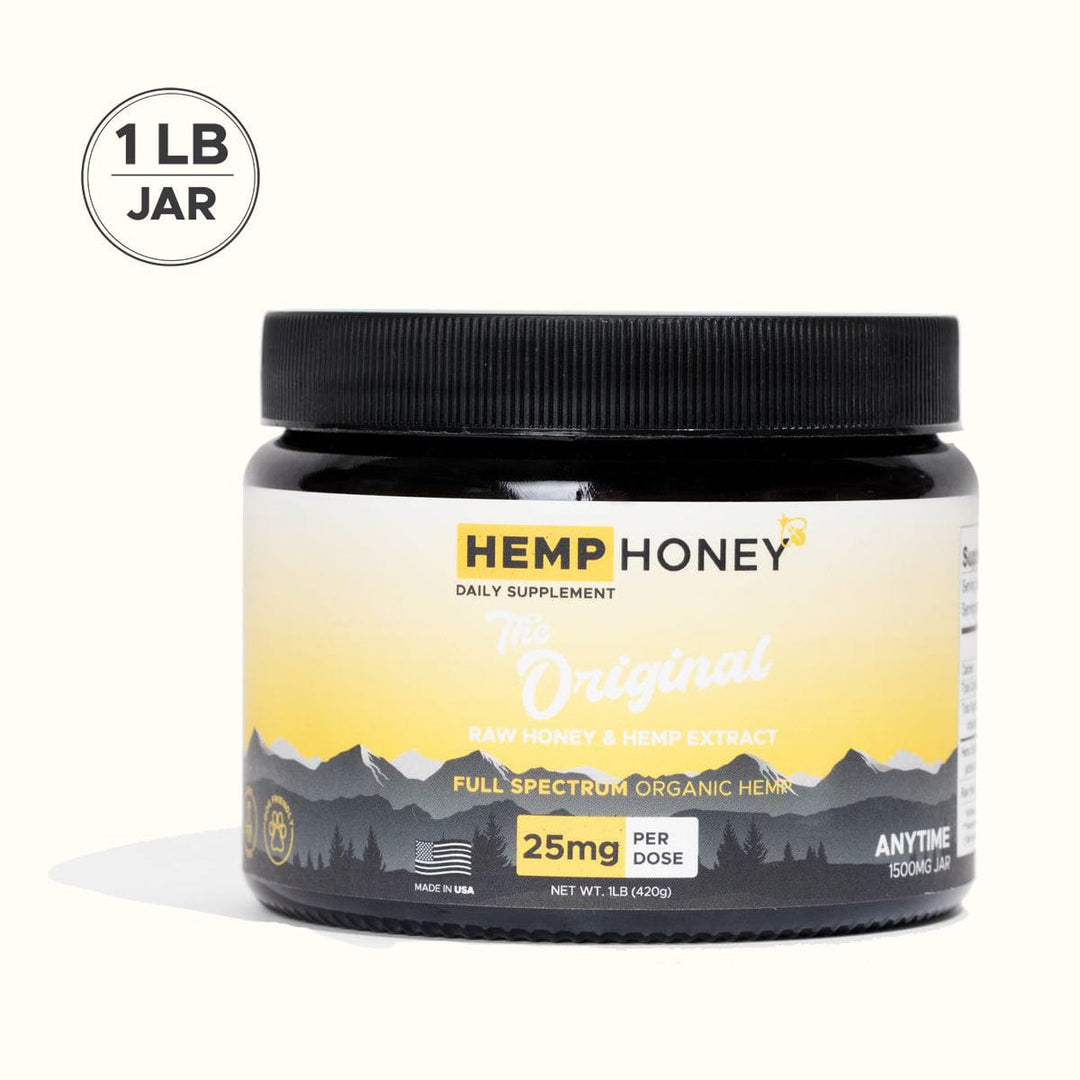 The Foundation of Every Product
The base of every HEMPHONEY product is USDA Organic Full Spectrum CBD blended and homogenized evenly with national forest raw honey. It harnesses the full range of the phytonutrients found naturally in the hemp plant, without synthetically removing any elements. Rather, the work is done on vertically integrated farms perfecting genetics and sustainable, organic farming practices for a premium, healthy, trustworthy and affordable product that works.
Find Your Dose
Cannabinoids like CBD and CBG interact differently in every body. To begin your journey: start low, go slow, and find your best dose.

We recommend using 1 to 2 sticks to start. The range is 1/2 to 3 sticks per dose.
The Entourage Effect
Whole plant power.
Our products contain all the cannabinoids, terpenes, and flavonoids present in the hemp plant – which enhances efficacy and value through the Full Spectrum "Entourage Effect." Learn more in our FAQ.
Full Spectrum CBD
HEMPHONEY contains non-psychoactive trace amounts of Δ9THC below 0.3% volume.
A single serving 25MG dose contains 0.5-0.8MG of Δ9THC. A microdose is generally considered 2.5MG+, which would be 3-5 honey sticks.